Welcome to Yours Truly Cupcake.
Our passion is to sweeten life's celebrations.
We may be restricted in the number of people we can celebrate with,
but we are not limited in our joy, enthusiasm or desserts!
We at Yours Truly Cupcake can't wait to sweeten your celebration. For small orders in the near future give us a call or order online. If you want something custom, we want to create to you heart's desire. Please fill out our contact us form. For weddings you'll find our inquiry form under the Catering tab.
Below is our seasonal menu you can choose any of these flavors in any quantity. If you don't see what you're looking for, visit our Flavor Menus for all of your options and minimums.
We look forward to baking for you!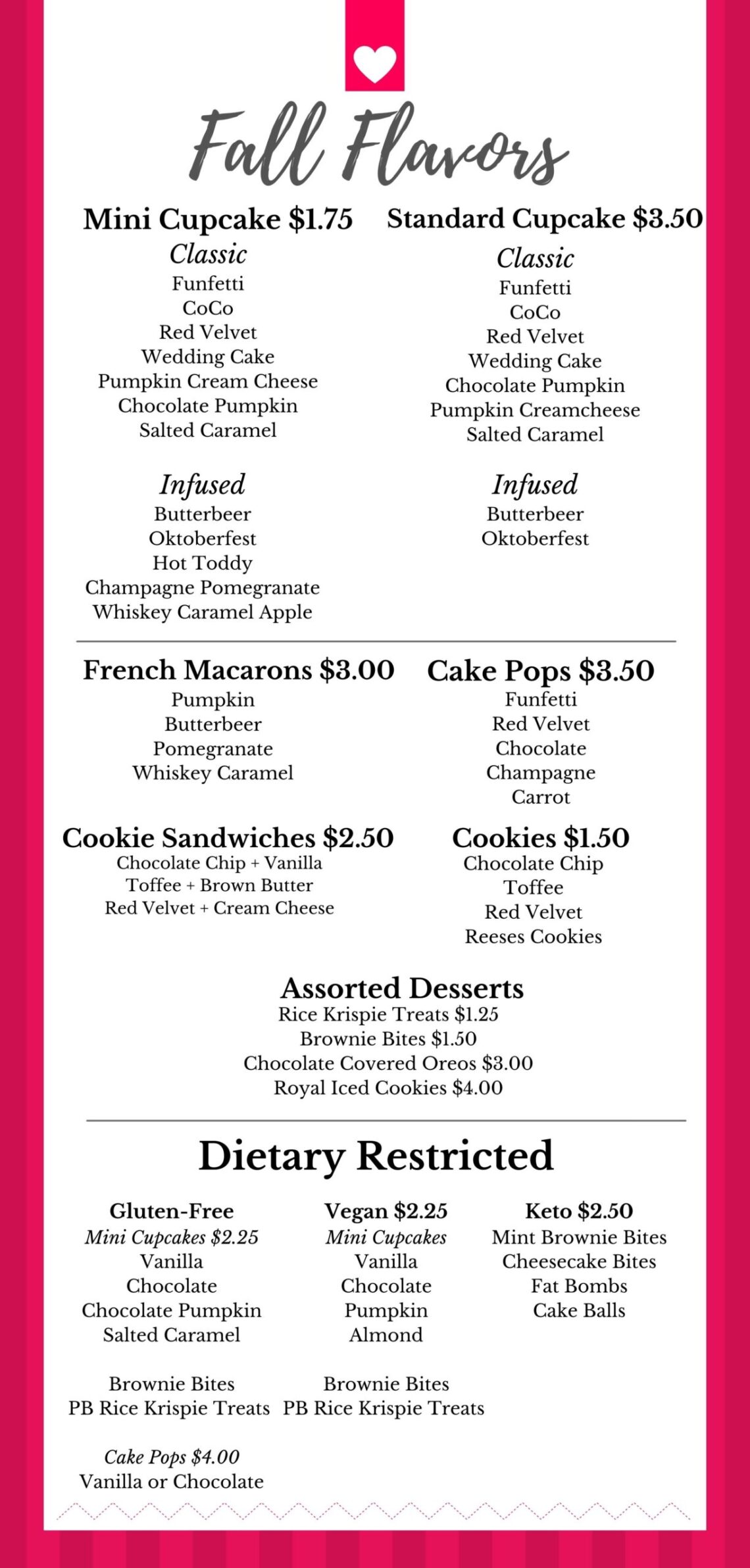 Looking for something else? Just give us a call or shoot us an email and we'll work on a custom order for you!
303-638-3528     cupcake@yourstrulycupcake.com

If you don't see what you're looking for, please don't hesitate to give us a call at 303.638.3528.
We also happily offer a variety of gluten free and vegan options. Ask about them today.