Cupcake darlings,
What a wonderful Spring we are having! We are absolutely loving seeing your (masked) shining faces gracing our walk-up as the sun shines and the weather gets warmer.
With so much to celebrate, we have expanded our line of special occasion boxes. This month we are featuring boxes for May the Fourth for the Star Wars fans, Cinco de Mayo, Teacher Appreciation Week, Mother's Day, and Graduation Boxes!
We have also partnered with another female owned local business to bring you ICE CREAM!!!!! Check out the options below we have from our PInt's Peak collab!
We cannot wait to sweeten your mitzvahs, weddings, birthday parties, corporate events and fundraisers as restrictions slowly but surely lift, but know we are still here for your individually packaged and more intimate gatherings until then!
We have been overwhelmed by your generosity and continued support. It is truly an honor to be part of each of your lives.
Yours Truly,
Cupcake
SPRING FLAVORS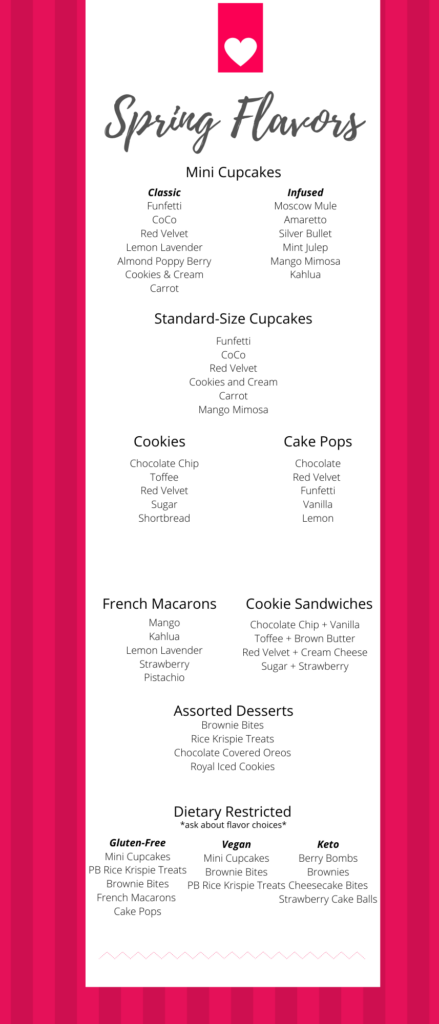 2021 Graduations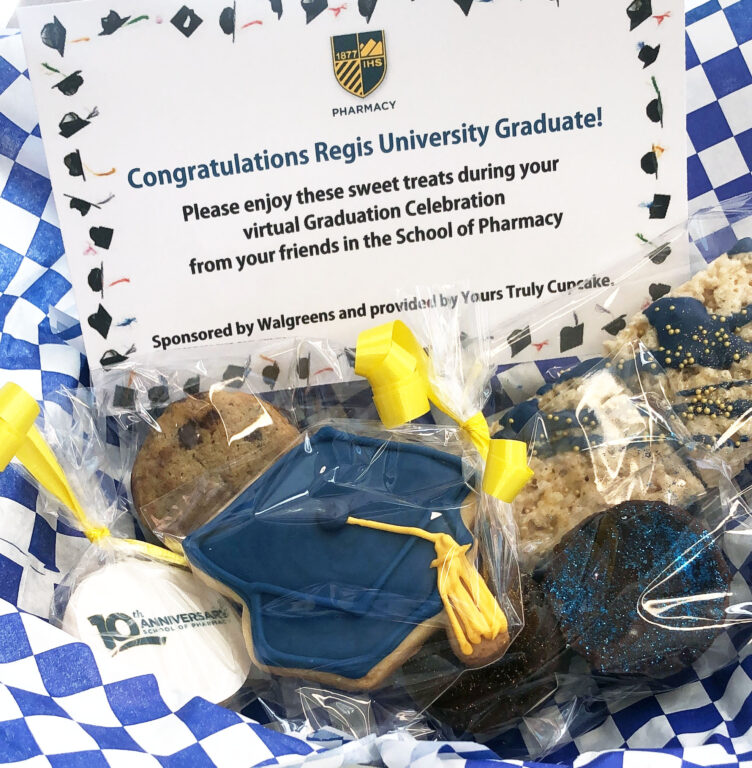 Celebrate your 2021 Graduate with one of our sweets boxes. Available for pick-up, local delivery and nationwide shipping. Each box will be customized to honor the graduate and the school they attended.
We also have our graduation assorted dessert boxes available for pick up or delivery! Just give us a call to get started and customize!
May the 4th be with you…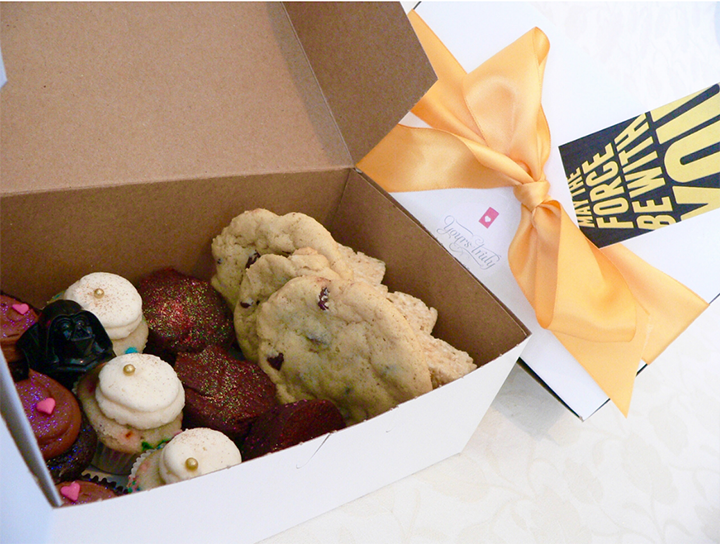 A long time ago in a galaxy far, far away….
Tuesday is May Fourth and we are here for it!
Give us a call to order your Star Wars theme cupcakes.
These will be available all week.
Just call us to order 303.638.3528
Our Star Wars Dessert Box pictured above is also available to order online!
Cinco de Mayo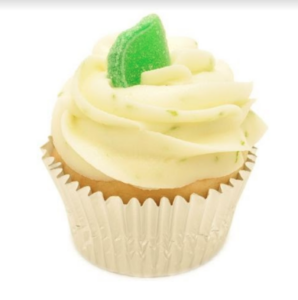 We will be featuring our most popular cupcake flavor at our walk-up on Wednesday May 5th for Cinco de Mayo: MARGARITA!
So come on down and get some festive minis to help sweeten your fiesta!
Teacher Appreciation Week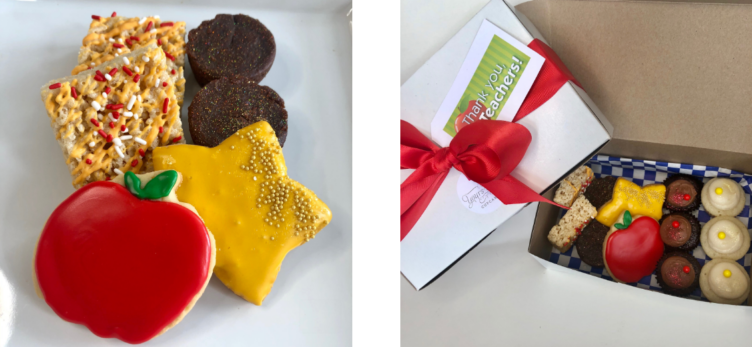 What would we do without our teachers?
Each one of us can probably name a teacher that
changed their life or their child's.
Teacher Appreciation week is May 3rd-7th
Tell them Thanks with one of our sweet boxes.
Call or email us to order for pick-up, delivery, or nationwide shipping!
Mother's Day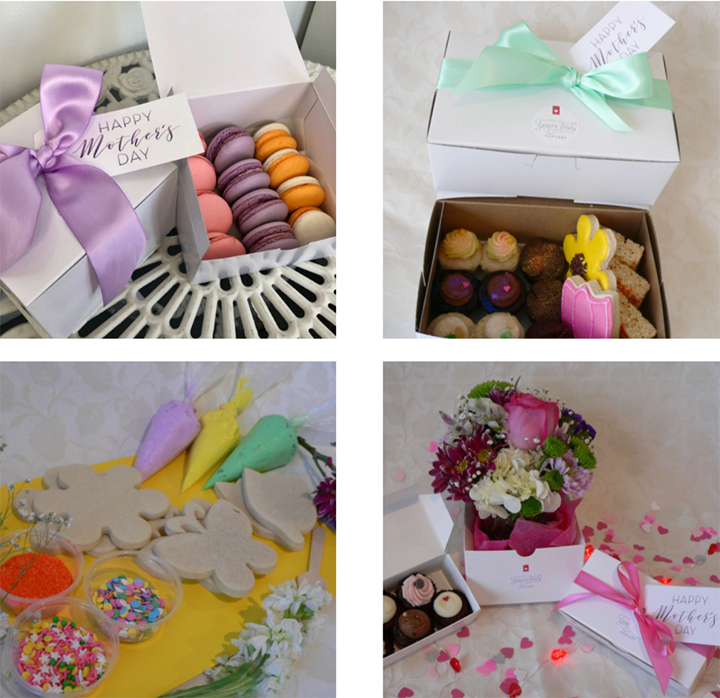 Mother's Day is Sunday May 9th!
Celebrate the most special woman in your life with one of our many special Mother's Day Boxes!
Full options can be ordered online, or give a ring to customize!
Pint's Peak Ice Cream
We have partnered with Pint's Peak Ice Cream, another woman-owned local business, to bring you a few of their best pint's! You can also check out some of their other amazing flavors featured in our new ice cream cookie sandwiches!
Choose from 4 scrumptious flavors or try them all!
– Brownie Bomb
– Salted Creme Fraiche
– Lemon Meringue Pie
– Coconut Lemongrass
Ice Cream Cookie Sandwiches:
– Lemon thyme shortbread cookie filled with salted crème fraiche with apricot thyme ripple ice cream
– Peanut butter cookies with milk chocolate peanut ice cream
Baseball Season is Here!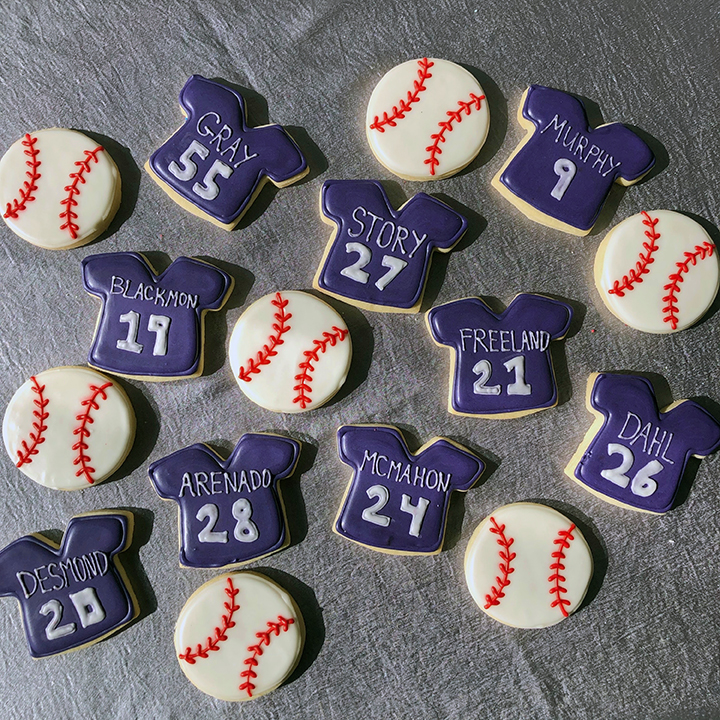 Baseball is back and we are READY! We love our Rockies, so we will be selling baseball royal icing cookies all month long. You can order custom baseball cookies (such as the jerseys above) by calling ahead and pre-ordering.

We will also be featuring an All-Stars Box for the big game in July, so stayed tuned for the roll-out!