Dearest Friends,
March is definitely a milestone for us as we round the corner finishing up our first year of the pandemic. We are so grateful for you and wouldn't still be open today if it weren't for your support.
As you all know, we love our boozy desserts here at Yours Truly. What better holiday to celebrate our cocktail inspired cupcake flavors than St. Patrick's Day!? This year St. Patrick's Day is on Wednesday March 17th, so start thinking about which boozy cupcakes you will pair with your drink while you celebrate!
The Yours Truly Cupcake team is lucky to have customers and friends like you. It's like finding a four-leaf clover every time we see your shining faces!
Yours truly,
Cupcake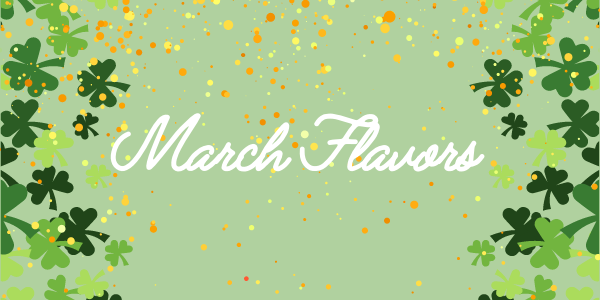 Infused Flavors
Guinness
Bailey's
Irish Car Bomb
Champagne Chambord
Fireball
Chocolate Bourbon
Classic Flavors
Sugar Cookie
Funfetti
Mint Chocolate Chip
Coco
Green Velvet
Cookies & Cream
French Macarons (GF)
Bailey's
Chocolate Bourbon
Pistachio
Pomegranate
Cookie Sandwiches
Chocolate Chip + Vanilla
Red Velvet + Cream Cheese
Toffee + Brown Butter Vanilla
Cake Pops
Funfetti
Red Velvet
Chocolate
Lemon
Vanilla
Standard Size Cupcakes
Cookies and Cream
Green Velvet
Mint Chocolate Chip
Coco
Funfetti
Bailey's
Additional Products
Royal Icing Cookies: Four Leaf Clovers
Chocolate Covered Oreos
Dietary Restricted Products
GF Mini Cupcakes
GF/Vegan PB Rice Krispies
GF/Vegan Brownie Bites
Vegan Mini Cupcakes
Keto: Cheesecake Bite, Brownie Bite, Berry Bomb, Strawberry Cake Ball
These flavors will be available at our walk-up window, included in our cupcake and mini dessert boxes, and can be ordered all month long.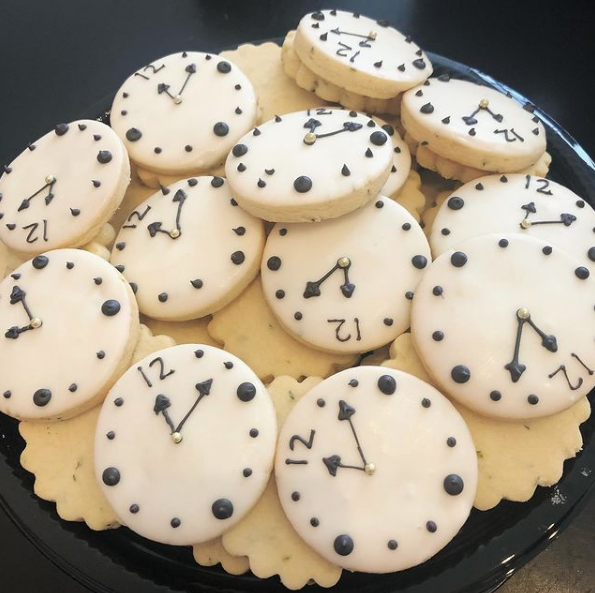 Spring Forward Sunday, March 14th with our Lemon THYME shortbread cookies!
Call or email to pre-order today!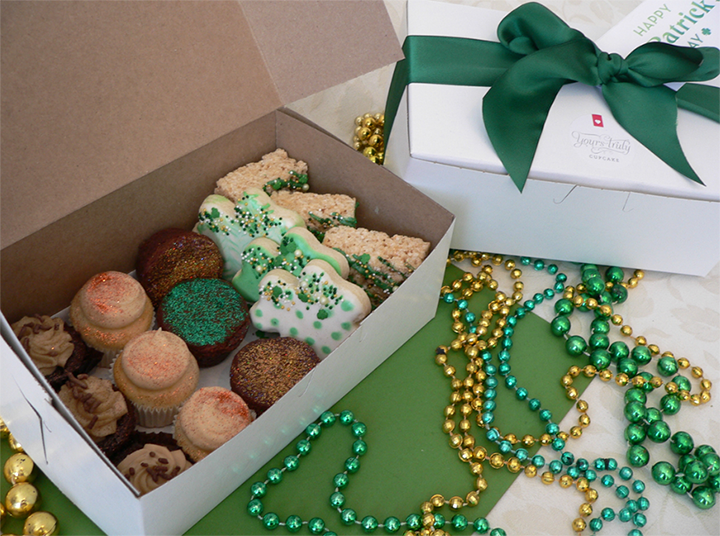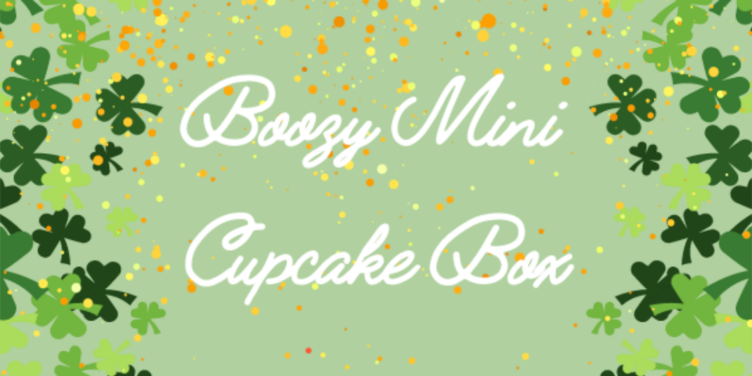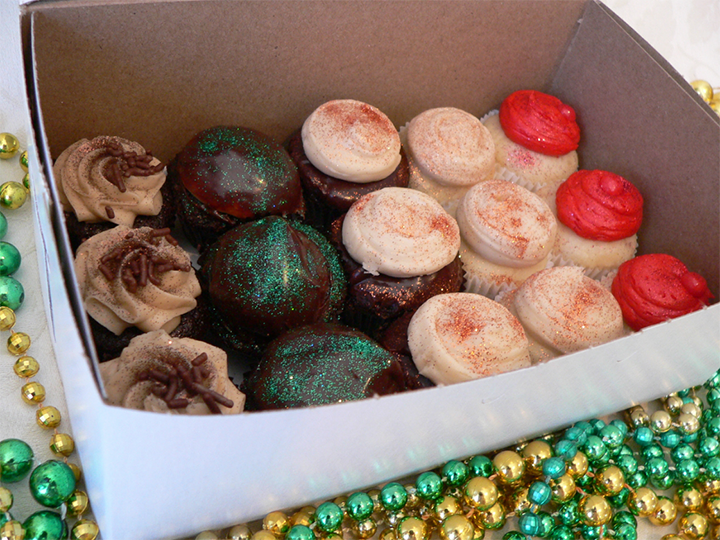 Try one of our:
Lucky Charms Decorating Cookie Kits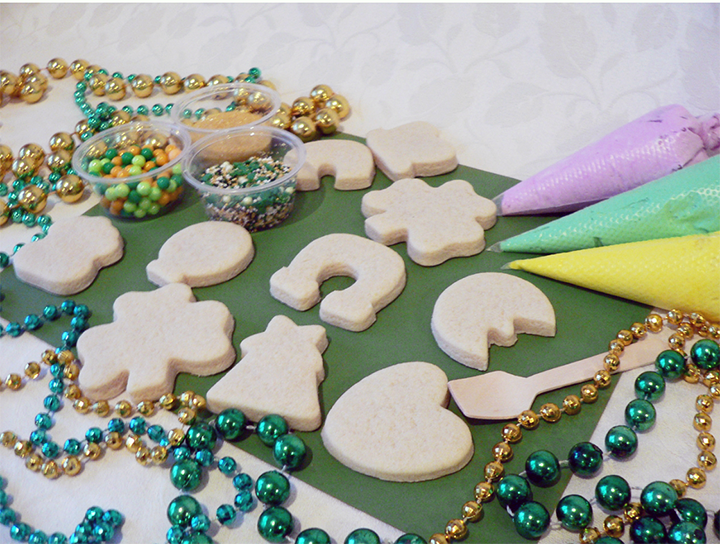 Try one of our St. Paddy's Day Dietary Restrictions Boxes.
Perfect for anyone who is vegan or gluten free.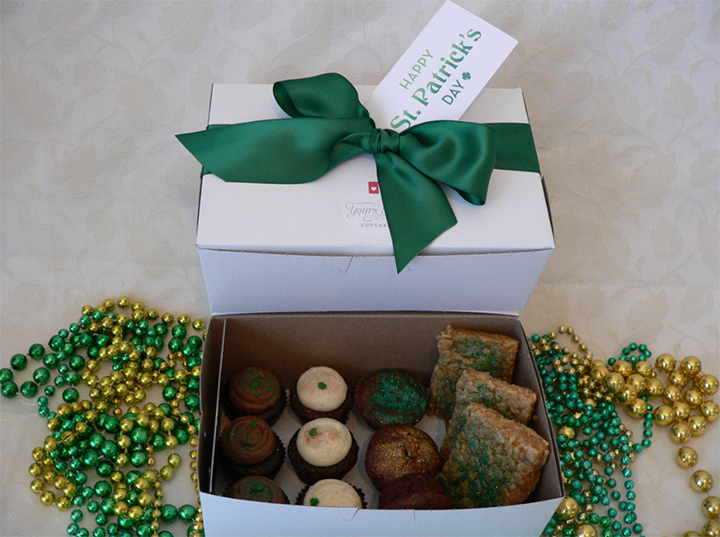 Individually Wrapped Treat Boxes:

Share some!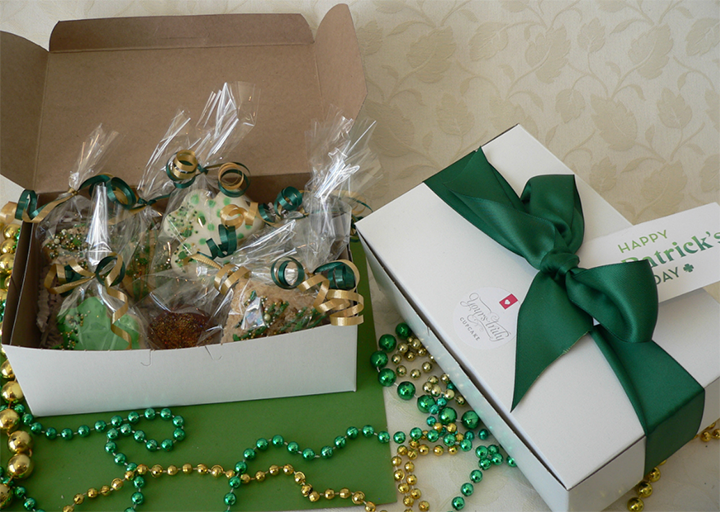 …or perhaps a dessert tray?!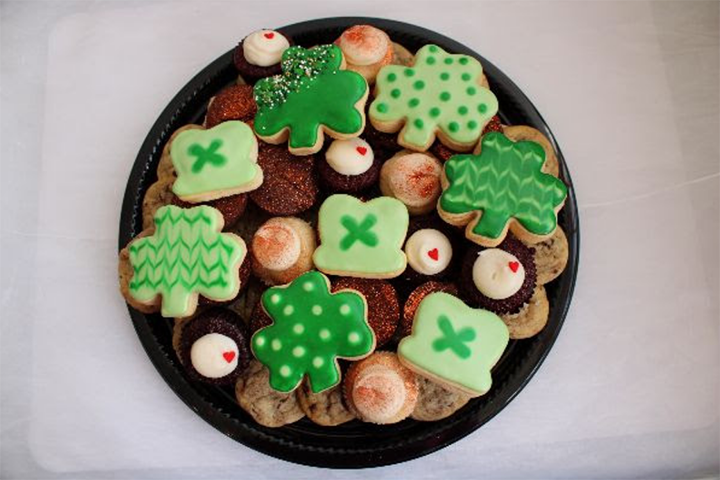 Call to order your Royal Icing cookies in a variety of shapes and colors. Perfect for St. Patrick's Day festivities.