Dearest Friends,
We've made it through the first month of 2021. That feels like quite an achievement. We are so excited for things to come this month and this year.
We are partnering with Reading Partners Colorado, an organization I have personally volunteered for. We will be donating 10% of any order associated with Reading Partners at the end of the month. See below for more info! One of our staff member's husband works for Reading Partners, so it is indeed a non-profit that is near and dear to our hearts.
As a follow-up to our last email, we have lots of fun Valentine's Day items! We are especially excited about our Love Shack Decorating Kit and Heart Cocoa Bombs. Please order in advance; chances are you already know who you want to have a sweet sweet V-Day.
We are also preparing for Mardi Gras which is sneaking up on us quickly, and teeing up for St. Patrick's Day next month!
We, again and again, thank YOU for being part of our lives and allowing us to sweeten yours.
Yours Truly,
Cupcake
Infused Flavors
Champagne St Germain
Guinness
Bailey's
Hot Toddy
Godiva
Double Espresso
Classic Flavors
Red Velvet
Coco
Funfetti
Cookies & Cream
Chocolate Strawberry
Nutella
Raspberry Cheesecake
Standard Size Cupcakes
CoCo
Nutella
Funfetti
Chocolate Strawberry
Red Velvet
Champagne St. Germain
Cookies
Chocolate Chip
Toffee
Red Velvet
Royal Iced Sugar Cookies
French Macarons (GF)
Chocolate Peppermint
Nutella
Pomegranate
Pistachio
Raspberry Cheesecake
Strawberry
Cookie Sandwiches
Chocolate Chip + Vanilla
Toffee + Brown Butter Vanilla
Red Velvet + Cream Cheese
Additional Desserts
Brownie Bites
Rice Krispie Treats
Heart Hot Cocoa Bombs
Chocolate Covered Strawberries
Dietary Restricted Desserts
Gluten/Vegan free peanut butter rice krispie treats
Gluten free/Vegan brownie bites
Gluten free mini cupcakes
Vegan mini cupcakes
Keto assorted desserts- cheesecakes, brownies, cookie dough balls, strawberry cake balls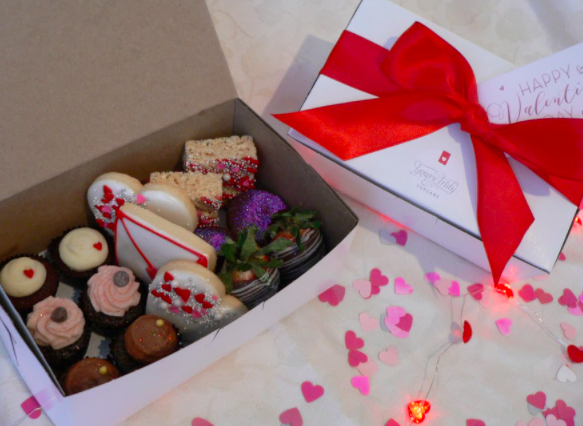 Any holiday wouldn't be complete without our delicious special occasion dessert boxes!
We also have an individually packaged treat box to help keep you and your loved ones safe.
Our Valentine's Day themed boxes are now available to order!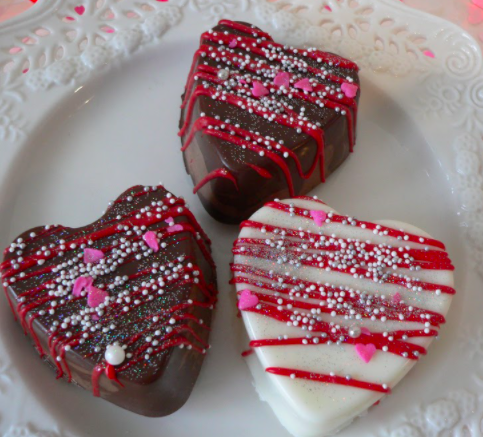 Scrumptious heart hot cocoa bombs are here for an easy and fun mug of cocoa this Valentine's Day in adorable gift packaging!
1 for $10
3 for $24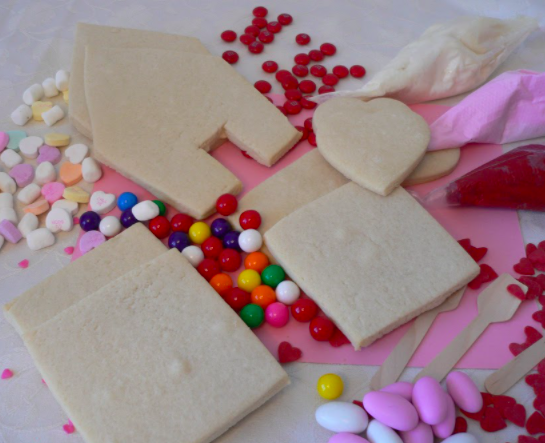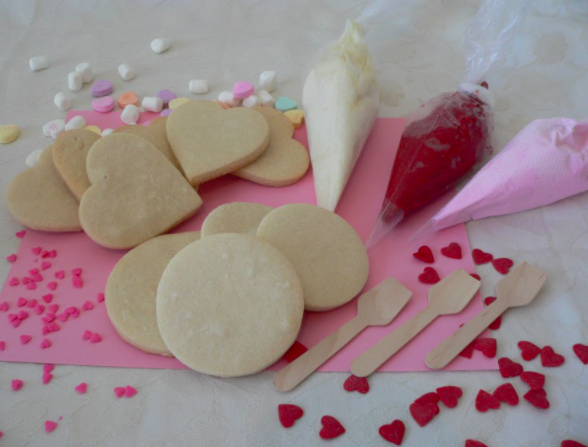 We know how much being cooped up inside can be a drag, so take home or send some fun for the whole family this Valentine's Day with our cookie and NEW Love Shack decorating kits!
Trust us when we say this truly is fun for all ages!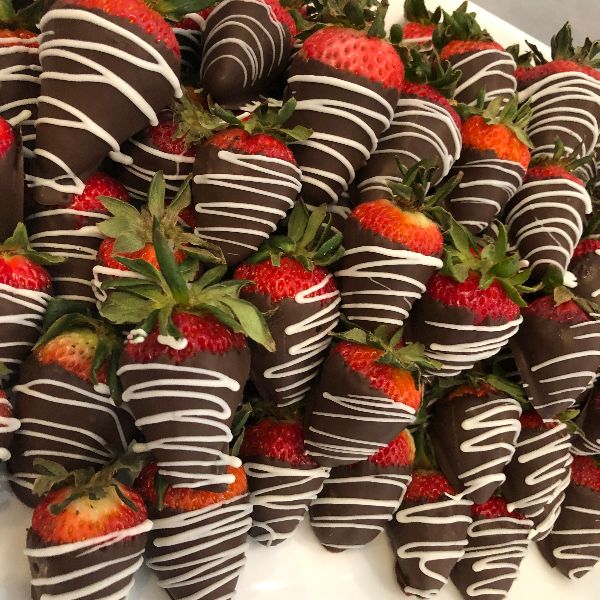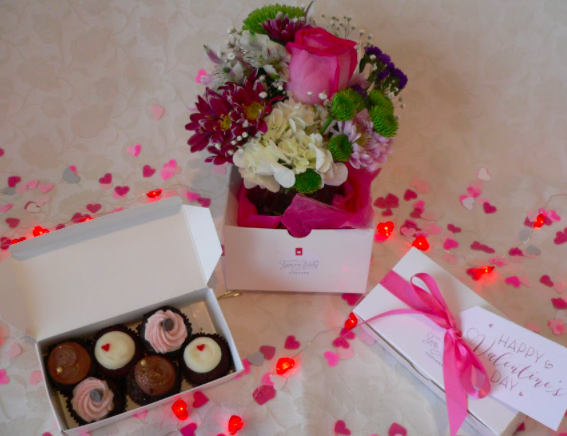 One stop shop for all of your Valentine's needs! You can purchase a box of mini cupcakes with a small bouquet of flowers as a set!
Looking for something more customized? We got you! You can also add a small bouquet of flowers or a single stem rose to any order!
Of course we always have the usual personalized card and holiday mylar balloon add ons available, so no need to rush around to multiple stores!
2 BIRDS with one stone! We have partnered with Birdy Creative, a local full-service design studio, this month to bring you some awesome floral arrangements!
Large Bouquet of Flowers $40
Potted Plant $22
Yours Truly has gluten free and vegan options available, year round. 

Grizzly Bear Bourbon is a NEW locally made bourbon whiskey with real maple syrup that is to die for! Not only is this company local, it's run by an amazing woman. Tobi Salario is the woman behind the scenes creating small batch crafted bourbon for your enjoyment!
We have created a custom maple bourbon mini cupcake that we will be selling this month for a limited time, so be sure to snag a bottle and a cupcake (or 2), before they're gone!
For more holiday goods, including upcoming Mardi Gras and St. Patrick's…Stay tuned!