Dearest Friends,
I vividly recall thinking at the start of the pandemic that there will be the before and then the after. Given that we are still wound up in the middle, I would like to attempt to express our gratitude to you for allowing us to continue to sweeten your celebrations and to provide gifts to your loved ones and colleagues. Saying thank you doesn't feel adequate. We are here for you and because of you.
At Yours Truly Cupcake this year has been quite challenging as well. Along with a move, we have had to pivot our business model to overcome cancelled events. Through all this we have survived and we want to give back and support our customers, as well as the organizations and businesses that have had our back.
As this year, which is the strangest, scariest, perhaps loneliest and most difficult year many of us have faced comes to a close, we want to show our appreciation to customers like you. If there's a family you know of or loved one that needs a special gift, send us an email and tell us why they deserve something sweet. We will make sure they get something this season as a gift from us at no charge.
Additionally, if there is a non-profit organization or small business you own or would like to support, we are currently hosting monthly virtual fundraisers where 10% of pre-tax sales goes back to them! Please see below for more information on how to nominate a company or get signed up.
We can't wait to be celebrating with you again in person sometime next year. Until then, we deeply appreciate your support and hope to sweeten your petite holiday celebrations.
Yours truly,
Cupcake
Infused Flavor Mini Cupcakes
Double Espresso
Peppermint Schnapps
Bailey's
Champagne St. Germain
Guinness
Boozy Eggnog
Classic Flavor Mini Cupcakes
Hot Coco with Marshmallows
Funfetti
Red Velvet
Sugar Plum
Peppermint Bark
Gingerbread
Nutella
Standard Size Cupcakes
Funfetti
Hot CoCo with marshmallows
Nutella
Boozy Eggnog
Red Velvet
Peppermint Bark
Cookies
Chocolate Chip
Toffee
Lace
Chocolate Peppermint
Mexican Wedding
Raspberry Spritz
French Macarons
Eggnog
Pistachio
Nutella
Pomegranate
Chocolate Peppermint
Cookie Sandwiches
Chocolate Chip + Vanilla Frosting
Choc Peppermint + White Choc Frosting
Red Velvet + Cream Cheese Frosting
Toffee + Brown Butter Vanilla Frosting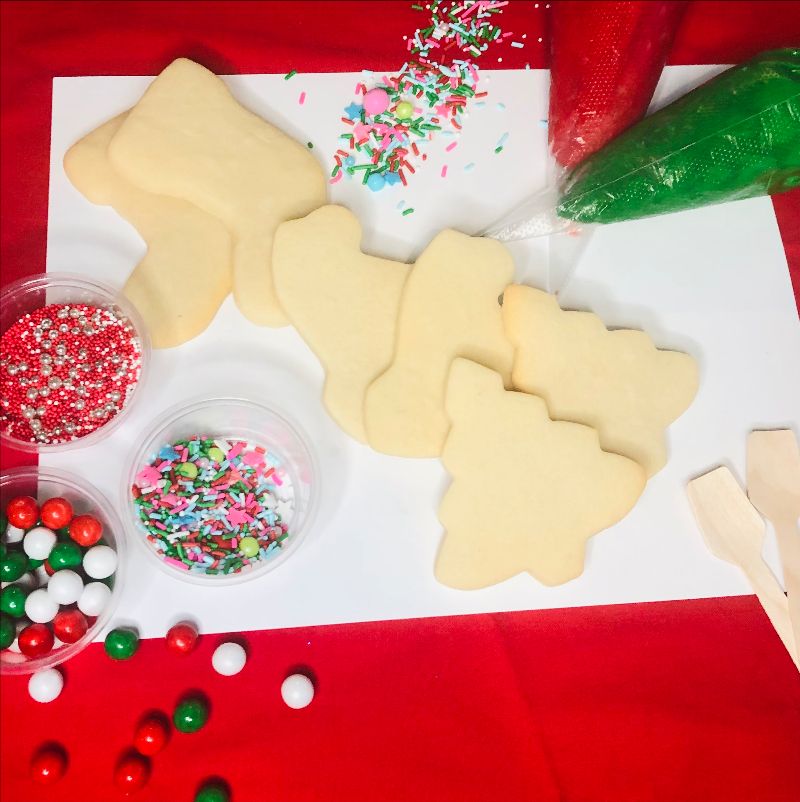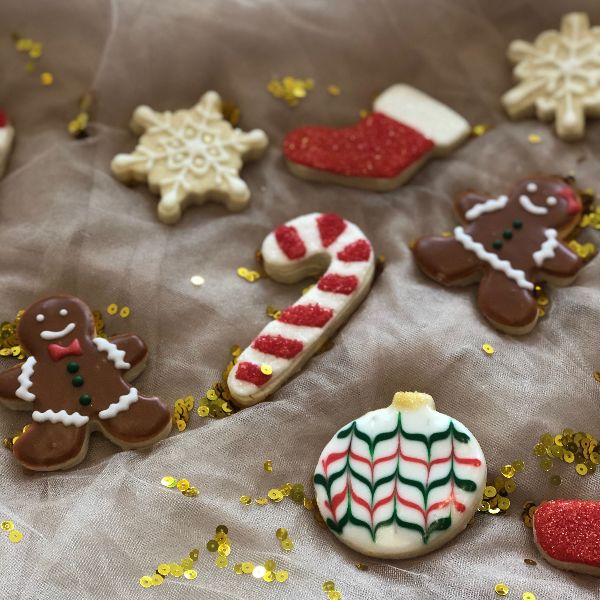 Royal Iced Cookies
$36.00 per dozen
$48.00 per dozen with bag and bow

Individually packaged holiday desserts bagged and bowed assorted between brownie bites, rice krispie treats, royal icing cookies, and shortbread cookies. Box is tied with corresponding color satin ribbon and holiday tag.
Choose your holiday theme of blue/silver, red/green, or a mix of them all!
Available in X-Small through X-Large online or call!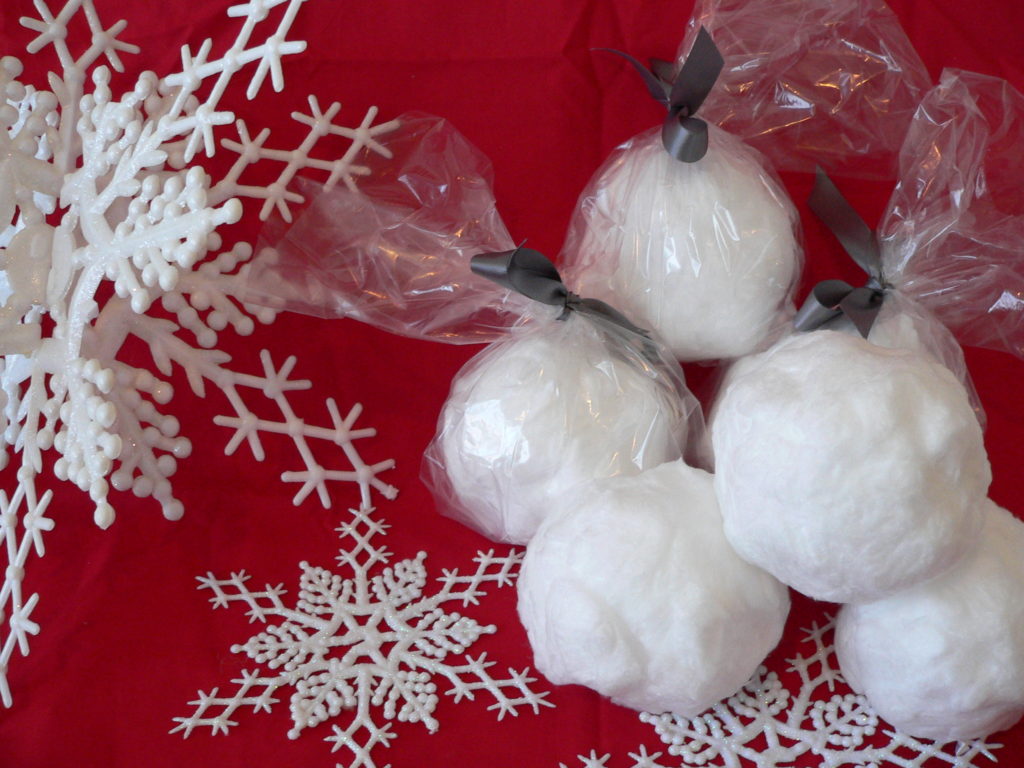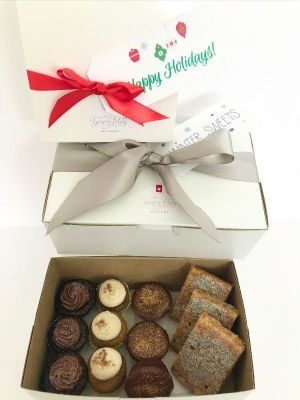 Gluten Free or Vegan? Yours Truly has you covered. Reach out today and we'll get you covered.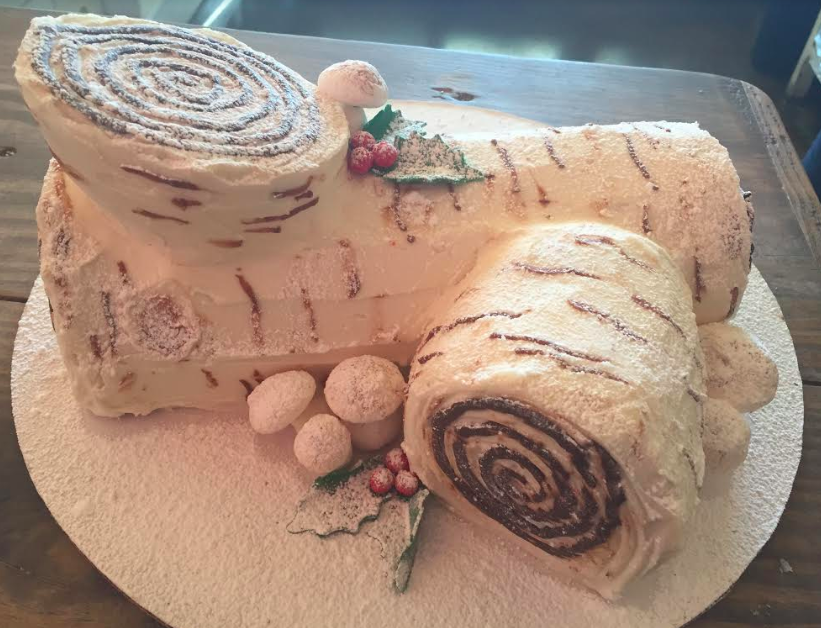 Bûche de Noël is a traditional Christmas dessert most commonly served in Belgium, France, Switzerland, and Quebec. This sponge cake filled with genoise resembles a traditional Yule log. If you haven't had one, just imagine a giant Swiss Cake Roll!
Our Pastry Chef, Chloé, makes these each year with her family to celebrate her French heritage and loves sharing this unique and festive dessert with others!
Each cake adds a bit of whimsy to any holiday celebration. Please order no later than Sunday, December 20th.
Our December Virtual Fundraiser this year is Fitwall Denver! Our Pastry Chef, Chloé, is a long-time member and wanted to help support this independently woman-owned small business this Holiday season.
Email us to learn how to nominate a business or get yourself signed up!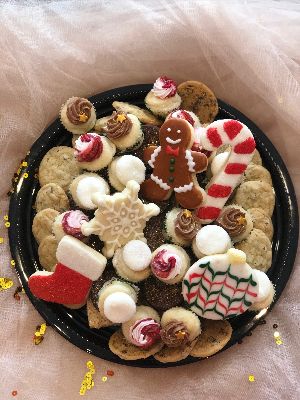 Dessert Trays
Small Tray – Serves 30 – $70.00
Medium Tray – Serves 40 – $100.00
Large Tray – Serves 60 – $130.00
We've got some specialized holiday hours. So get in touch with us if you have any questions about orders, hours or anything else we can help you with.