Looking toward the future?
Whether for a social or corporate event, your big day or celebrating your favorite cause, we have all of your sweet needs covered.
Yours Truly Cupcake is a full-service dessert catering company. In addition to making the sweetest desserts, we specialize in bringing your event to life with our custom dessert displays. We have the ability to work alone or coordinate with your catering company or venue to ensure your event has everything it needs from staff to beverage service and all the little details in between that make each event unique. We find great meaning in being present at all of life's celebrations
Sweetness. This universe is filled with sweetness. God wants us to experience this sweetness, to melt in this honey-like sweetness by having sweet thoughts, by speaking sweet words, by performing sweet actions, by letting the sweetness from our soul flow into other hearts. Every heart is made of sweetness."
– Unknown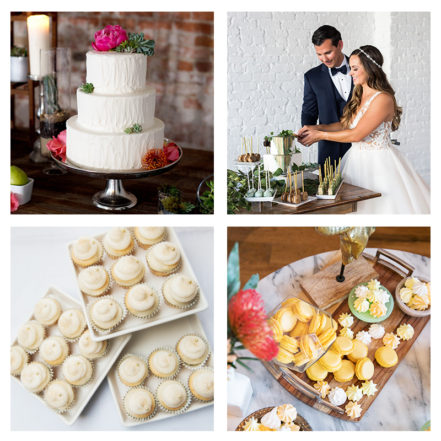 WEDDINGS
At Yours Truly Cupcake, we believe that your wedding is a reflection of your love and tells your story as a couple. We are always honored to be a part of and sweeten your special day. We pride ourselves in celebrating all expression of love.
We will work with your planner, caterer, and venue to ensure that the desserts fit seamlessly into your vision. We have a wide range of wedding dessert options from traditional cakes to dessert bars and favors, regardless of the format of the event or budget, it is our pleasure to fulfill your needs. Once you've chosen Yours Truly Cupcake for your event, you work directly with one of our Dessert Designers who can assist with everything from conception to staffing your event.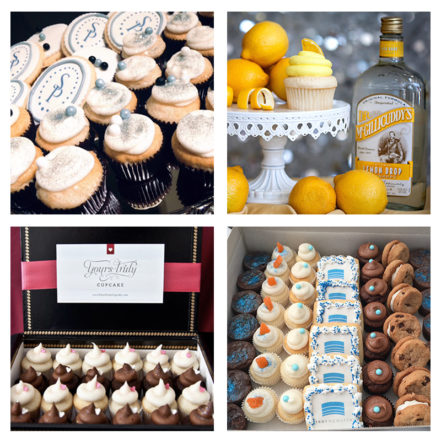 CORPORATE
Whether it's a grand opening, employee appreciation, holiday or conference, if your company is looking to add a special touch to their events, we have a solution for you. With a deep understanding of how important it is for you and your company's brand to make a good impression, we bring to life your brand and story with our products and services.
We offer volume discounts and personalized products. Give us a call to discuss your event or fill out a request for proposal.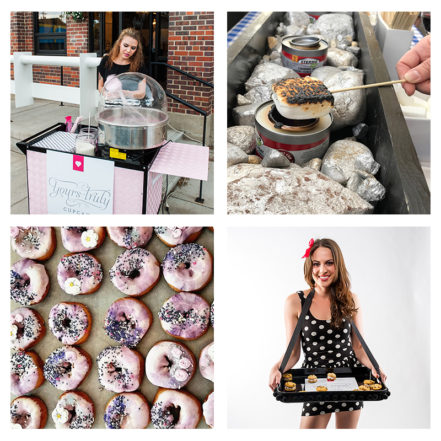 SPECIAL SERVICES
Yours Truly Cupcake will work with you to add a special element to your event. Contact us for information about our confectionery arrangements, dessert buffets and our signature Cupcake Cuties. We also offer custom vertical wall displays designed to match your branding and event.
Cotton Candy
Cupcake Cutie
S'Mores Action Station
Vertical Dessert Displays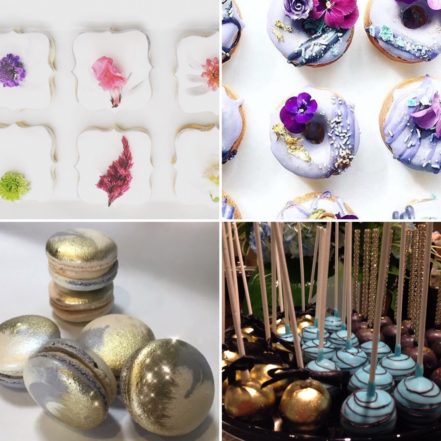 SOCIAL
We love celebrations of all shapes and sizes. For your social events such as birthdays, mitvahs, showers and the like, let us know what strikes your fancy. Take a look at our photo gallery to gather some inspiration.
Catering includes full-service options. If you're looking something on a smaller scale check-out our other options here: Custom + Cakes.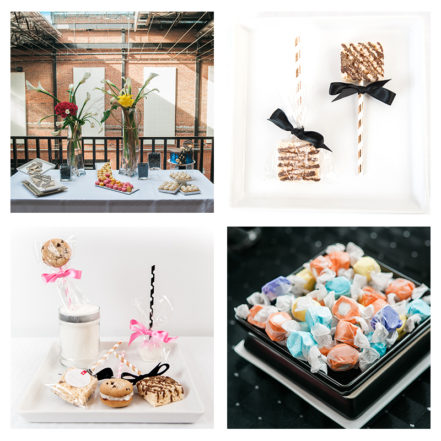 CHARITY EVENTS
It is always a pleasure and an honor to work with non-profits. We have gratitude to all of the individuals who give their time and talent to increase awareness and further the causes of the organizations they support.
We are always delighted to sweeten charity events and provide a commensurate discount of our products and services based on the specific cause and the relationship we have with an organization. We understand the constraints of budgeting and when we are hired for a charity event, it is our goal to create such an incredible and memorable experience for guests that they donate more money to the organization and want to purchase a ticket for the next event.
If your organization is looking for a smaller donation, please email donation@yourstrulycupcake.com. Please include all of the details about the request and provide at least a one-month lead-time.
In need of catering?
Are you a venue or caterer that wants to learn more about partnering with us or wholesale opportunities?
We happily offer vegan and gluten free options. Please email us for additional information.