Classes
Ever wanted to know how we decorate our cookies, cakes, and cake pops? Well now is your chance! We offer a variety of options to fit your needs. We currently offer basic, intermediate, and advance options for royal icing cookie decorating, cake decorating, and cake-pop making!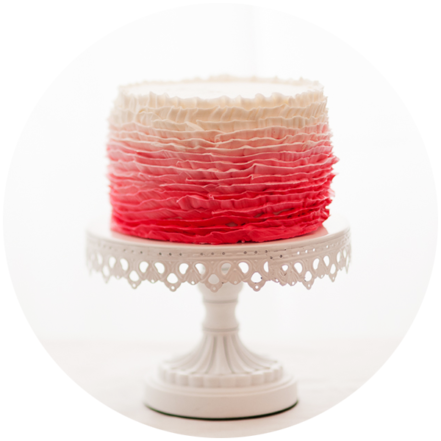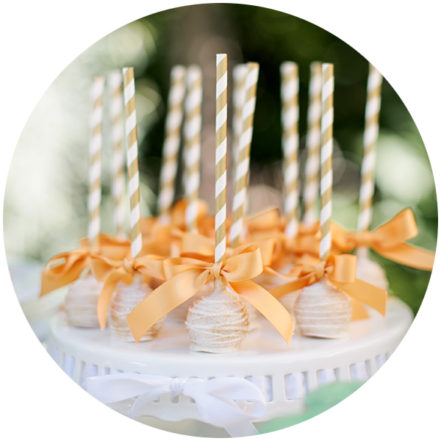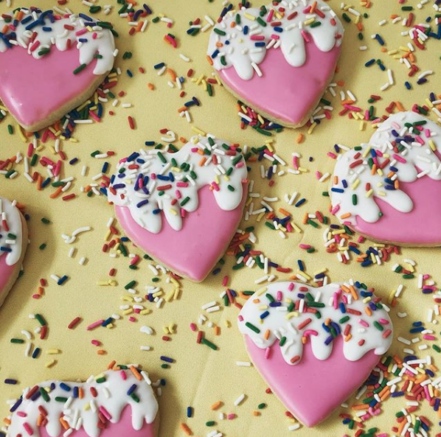 All of these options can also be made deluxe which includes a few extra perks such as snacks and drinks!
These are group class options and must be booked with a minimum of 6 people. Shoot us an email or give us a call to schedule a time! If you are looking for individual classes, head to our dabble page here where you can find our times for classes that don't need to be booked in group. We will also offer private classes in any medium on request, just give as a ring to get more information on pricing!

Royal Icing Cookie Decorating Group Classes
Class Type- Group
Price per person

*min 6 people 

Basic Package 

Includes

Deluxe Package

Includes

Beginner

$35 for Basic

$55 for Deluxe 

4 sugar cookies per person with icing 

Learn how to  outline and flood with royal icing; making designs in the wet flood icing; making designs on set flood icing

Sugar cookie and royal icing recipe

Water provided

Includes all that basic comes with

Fruit and cheese plate

Wine

Intermediate

$45 for Basic

$65 for Deluxe

6 sugar cookies per person

Learn how to change thickness of royal per design (thin vs. thick) then use knowledge to make custom cookies using techniques

Some cookies will be pre-flooded to accommodate design 

Sugar cookie and royal icing recipe

Water provided

Includes all that basic comes with

Fruit and cheese plate

Wine

Advanced 

$55 for Basic

$75 for Deluxe 

8 sugar cookies per person

Specialty designs on cookies in royal icing 

Techniques include piping text, 

Some cookies will be pre-flooded to accommodate design 

Sugar cookie and royal icing recipe

Water provided

Internal: (ex. Bridesmaid's cookie box)

Includes all that basic comes with

Fruit and cheese plate

Wine
Cake Decorating Group Classes
Class Type- Group
Price per person

*min 6 people max 10

Basic Package 

Includes

Deluxe Package

Includes

Beginner

$75 for Basic

$105 for Deluxe 

Learn to decorate a 6in cake

Techniques include stacking, filling and icing the cake with smooth or textured frosting

Several sprinkle decoration options and writing

Includes all that basic comes with

Fruit and cheese plate

Wine

Intermediate

$100 for Basic

$120 for Deluxe

Learn to decorate a 6in cake with intermediate designs

Techniques include stacking, filling and icing the cake

Rosette design or color ombre side options

Includes all that basic comes with

Fruit and cheese plate

Wine

Advanced 

$120 for Basic

$140 for Deluxe 

Learn to decorate a 6in cake with specialty designs

Techniques include stacking, filling and icing the cake

Covering with fondant and painting techniques (florals and aspen tree design)

Includes all that basic comes with

Fruit and cheese plate

Wine
Cake Pop Making Group Classes
Class Type- Group
Price per person

*min 6 people max 12

Basic Package 

Includes

Deluxe Package

Includes

Beginner

$40 for Basic

$60 for Deluxe 

Learn to make 6 cake pops with 3 different decorating designs 

Techniques include drizzle, disco ball, and sprinkle application

Chocolate cake recipe

Water included

Includes all that basic comes with

Fruit and cheese plate

Wine

Intermediate

$50 for Basic

$70 for Deluxe

Learn to make 8 cake pops with 4 different intermediate designs 

These techniques include using a mold, piping a design, multi-color dip, and attaching sprinkle decoration in a clean line

Internal: (marble, emoji, sprinkle half-dip, and golf ball)

Includes all that basic comes with

Fruit and cheese plate

Wine

Advanced 

$60 for Basic

$80 for Deluxe 

Learn to make 6 cake pops with 3 specialty design cake pops 

Techniques include fondant work, and 3-D designs 

Cake balls premade and may be pre-dipped to accommodate designs 

Internal: (ex. Minnie mouse, unicorn, snowman, etc) 

Chocolate cake recipe

Water included

Includes all that basic comes with

Fruit and cheese plate

Wine